I do a lot of online reading. When I do, I don't like all the advertisements and other things that clutter the page and make reading difficult. I want to concentrate on what I'm reading; I don't want other things to distract me (take my attention away from reading).
Note: Readability has changed. It does what I describe in this article, but it works a little differently. Use this link to find the latest version of Readability.
Now there's a wonderful new tool – called Readability – that removes all the clutter (unnecessary content) from web pages and allows you to concentrate on what you want to read.
What do you think? Which is easier to read? This (click to make larger):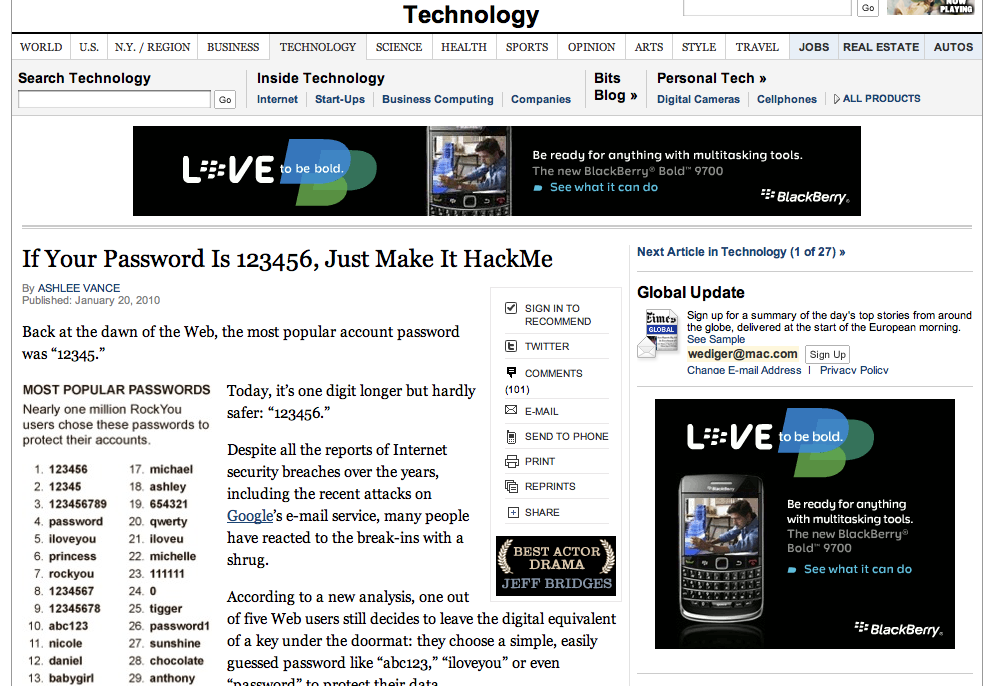 or this (click to make larger: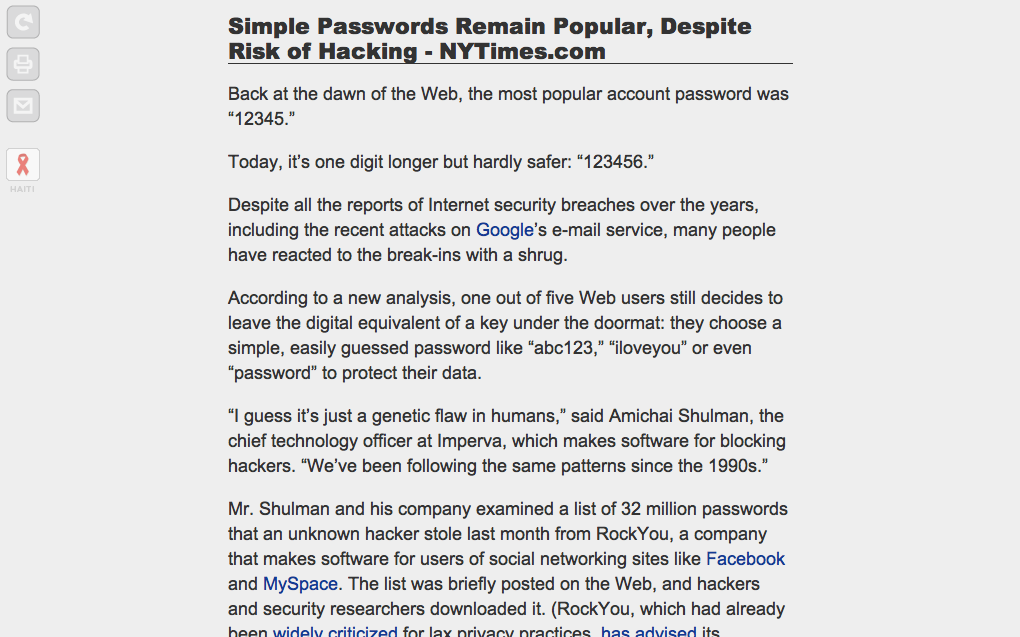 I like the second one! And that's what you get when you use Readability.
Try Readability today! It's as easy as 1 … 2 … and it will make online reading much easier and more enjoyable for you. Go to the Readability web site today and try it for yourself! There is a video at the top of the page that will show you how to set up and use Readability.
I prefer the eBook style, medium size, and medium or wide margins. That combination seems to be the easiest to read.
Warren Ediger
warren [at] successfulenglish [dot] com